Nissan Sets the Industry Standard with New Fuel-Efficient Cars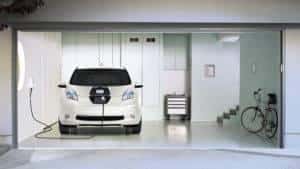 Nissan's fuel-efficient cars have always impressed customers and industry experts alike, but their green technology has earned them a brand-new accolade. Nissan was recently honored by the Automotive Science Group, who awarded the company with the title of "Best Environmental Performance Brand". From the electric Nissan LEAF to the robust Nissan Rogue, Nissan has fuel-efficient cars to appeal to any driver. Find out all about the eco-friendly lineup, and then take a test drive at Tamaroff Nissan!
Award Criteria
The Automotive Science Group (ASG) was created by Eco-innovations, LLC. to bring data-driven research to the automotive sector. Nissan stood out from the competition for a number of reasons. The ASG carefully weighed factors like environmental effect, financial impact, and overall performance when evaluating brands. Nissan was particularly notable for its commitment to environmental integrity in both design and production, including distribution chains. Overall, ASG found the Nissan brand to embody the best of eco-friendly innovation for the present and future.
Award-Winning Models
Not only was Nissan honored as a brand, but four different models were highlighted as standout fuel-efficient cars.
The Nissan LEAF was named as one of the "Best 5" compact cars. This exceptional vehicle has remained a best-selling electric vehicle, and it shows no signs of slowing down.
The Nissan Versa Sedan was honored as one of the "Best 5" midsize cars for its great design and spacious cabin. The Versa Sedan also retains a high value, which makes it an economical buy for savvy shoppers.
The Nissan Pathfinder has been one of the best-selling Nissan nameplates for decades, so it's no surprise that it received two distinctive honors: "Best All-Around Performance Award" and "Best Economic Performance."
The Nissan Rogue is a versatile crossover that shared the same fantastic honors as the Pathfinder SUV. The Rogue now offers the option of a gasoline-electric hybrid powertrain for ultra-efficient driving.
Test Drive Nissan's Fuel-Efficient Cars!
Whether you prefer the power of the Pathfinder or the green technology of the LEAF, Nissan's fuel-efficient cars offer terrific options for Michigan drivers. Visit our sales experts at Tamaroff Nissan to see which model fits your budget, lifestyle, and preferences. We're sure that we can find the perfect Nissan for you Contact us online to get started!