Strange Car Noises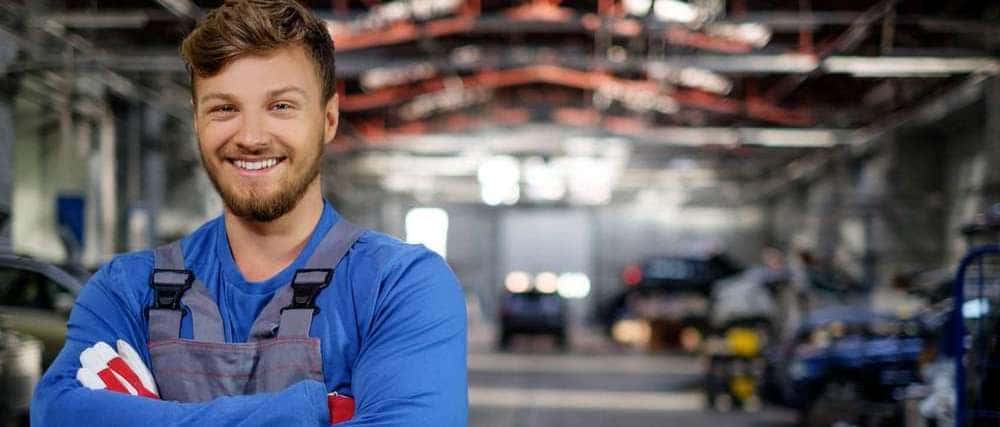 If you notice strange car noises on your daily drive through Farmington Hills, there's no need to panic! While those unexpected squeaks and squeals can send any driver into a frenzy, these unusual car sounds can actually give you insight into what is happening under the hood. Whether you hear a grinding sound when starting car or a ticking noise when rounding corners in Troy, the experts at Tamaroff Nissan are here to help you bring your car back to peak condition.
Squeaks and Squeals
A high-pitched noise can cut through even the busiest Dearborn traffic sounds like a knife, but not all squeaks and squeals are the same. Try to pay attention to the conditions of the sound. Does it happen after braking? Does it occur after the engine shuts down? This can help you pinpoint the problem.
Braking

: If you hear a squealing noise while braking, this indicates worn brake pads.

Engine Off:

Does the noise end when your engine is off? Your belt is damaged and you might need a

replacement

.

Inside Cabin:

Hear a whistling noise inside the cabin? Your weatherstripping may need repair.
Ticking and Clanging
Rhythmic ticking and low-pitched clanging can result from a number of issues. The important thing is to locate where the sound is coming from, so you can help your technician find the root cause quickly.
By Tires

: Rhythmic sounds from the tires indicate low air pressure, low tread, or an unbalanced set.

Under Car

: You might be dealing with a faulty muffler or catalytic converter, or it might be a suspension issue.

Under Hood

: A steady ticking during idling might mean low oil levels or a problem with your valves.
Find Out More!
Sick of dealing with strange car noises? Wondering why your heater is blowing cold air? Notice a leak coming from your vehicle? What to know how to check your battery? Tired of driving a car that's not right for your needs? No matter your car concerns, Tamaroff Nissan can help. Our dealership is located in Southfield, and we're always ready to help Michigan drivers with problems large and small. Contact us with any questions about your vehicle, and we'll get back to you promptly. Ready to stop by for your service? Schedule your appointment online!