What is Apple CarPlay?
What is Apple CarPlay? It's more than the latest gotta-have tech feature for your car. Apple CarPlay is a total game-changer for safely communicating while driving around West Bloomfield and Farmington Hills.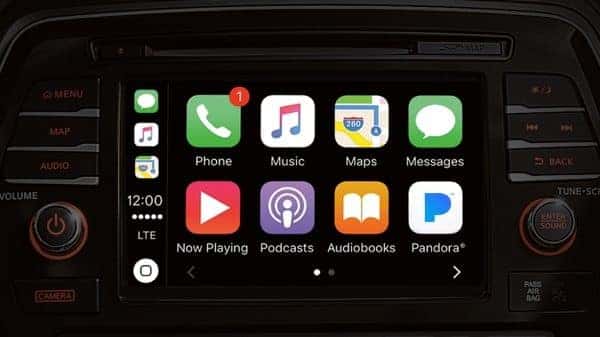 How it Works
Cars with Apple CarPlay move everything you love about your iPhone to your dashboard display. Once you connect your iPhone, you're ready to go. It's easy to use, whether you want to control it with Siri or your car's knobs and touchscreen. You'll recognize all of Apple CarPlay's apps, redesigned to be more intuitive while you're driving. No looking away from the road. No fumbling with confusing controls.
Phone – Check voicemail and make calls.
Text – Play your text messages, and use Siri to dictate new ones.
Maps – Follow Apple Maps from your dash, and Apple CarPlay can even predict where you're going from your text and email messages.
Music – Stream your music from iTunes, Apple Music, and other audio apps. You're free to listen to whatever you want!
Tech-Savvy at Tamaroff Nissan
The expert staff at Tamaroff Nissan in Southfield can tell you all about Nissan Apple CarPlay, Nissan safety technology, Nissan Intelligent key, and Android Auto. Make your appointment today!