Every Farmington Hills and Troy driver wants their new or used vehicle looking its best, right? We all know that a car wash can make your vehicle look nice, but did you know that washing your car regularly protects the exterior paint and minimize small imperfections like small scratches? While you can always head to your local car wash, blast that signature car wash song, and let the professionals do the work, there are plenty of ways you can wash your car at home and keep it looking as good as new. Learn how with the experts at Tamaroff Nissan!
---
Plan Ahead
While you can easily tell if your vehicle is dirty or not, it can be easy to continue to put off getting a car wash and tell yourself you'll "just get it done later." But as you delay, you're only making your vehicle look worse. That's why planning ahead, whether you need a quick wash or the full package, can be beneficial. If you know you'll be out of town and may dirty up your vehicle, plan on getting it cleaned once you're back home. Or, if you haven't gotten a cleaning in some time, right now is a great time to wash away all the salt, dirt, and other elements still hanging on. You can also plan ahead based on how long you've had the car, as new or recently waxed and polished cars need just a wash and wax.
---
Rinse and Wash
One of the first things you'll want to do before washing your car is rinse the entire body with water and remove loose dirt and debris. Then you can go ahead and use car washing mitts and drying cloths with soap to get a deep clean on your vehicle's surface. You can also clean the windows with an ammonia-free solution that's intended for use on cars only, and use a low-strength, acid-free pH balanced aluminum wheel cleaner when scrubbing down the wheels and tires.
---
Remove Bumps and Apply Compound
Even after a rinse and wash there can still be some debris left over, so go ahead and use a clay bar to gently buff away tree sap and other contaminants attached to your car's surface. Once, you've gotten it all, you can then use a compound with a dual-action polisher to smooth tiny scratches beneath the surface by applying between two and four coats.
---
Apply Polish (If Needed)
If you're really looking to turn heads on Dearborn and West Bloomfield roads, a great dual-action polisher will give you the sleek, glossy look you're looking for. After you've washed your car, you can then you apply it to your vehicle's surface with an orbital buffer or a soft towel. But please keep in mind that while orbital buffers are faster at getting the job done, you may have less control over the finished look of your polish. And, be careful not to get debris between the pad and your car while it's in motion, as this can scratch your car.
---
Wax Your Car
On top of a sleek polish, car wax can further improve the look of your vehicle and make the colors truly pop, while also providing protection from UV. Two of the more common types of car wax are carnauba and polymer, but despite the fact that polymer wax costs a bit more than carnauba, the benefits are that it won't haze and you don't have to wait for hours while it sets.
---
How Often to Wash a Car
When trying to determine how often to wash a car, this can vary depending on many factors. How often are you using your car? How far are you going? What is the climate like where you drive? How are you as a driver? Are you heading out behind the wheel of your Nissan Rogue or Nissan Murano for off-roading adventures? Well, in that case, you may want to get it cleaned right away, but if you're using your vehicle for everyday purposes, stick to cleaning your car every two weeks or so.
---
More Tips on How to Wash a Car
Here are some final tips to ensure you get the wash on your Nissan vehicle:
Cleaning Supplies: Instead of hand soap, dishwashing soap, or household glass cleaner, use solutions that are designed to protect your car's paint. Use a natural sponge or wool mitt to wash.
Washing: Lather up your car with soap and clean the sponge with fresh water as you wash the car body, windows, tires, and wheels.
Drying: Don't air-dry your car, as this can cause swirl marks. Use a chamois or terry towel to hand-dry the surface.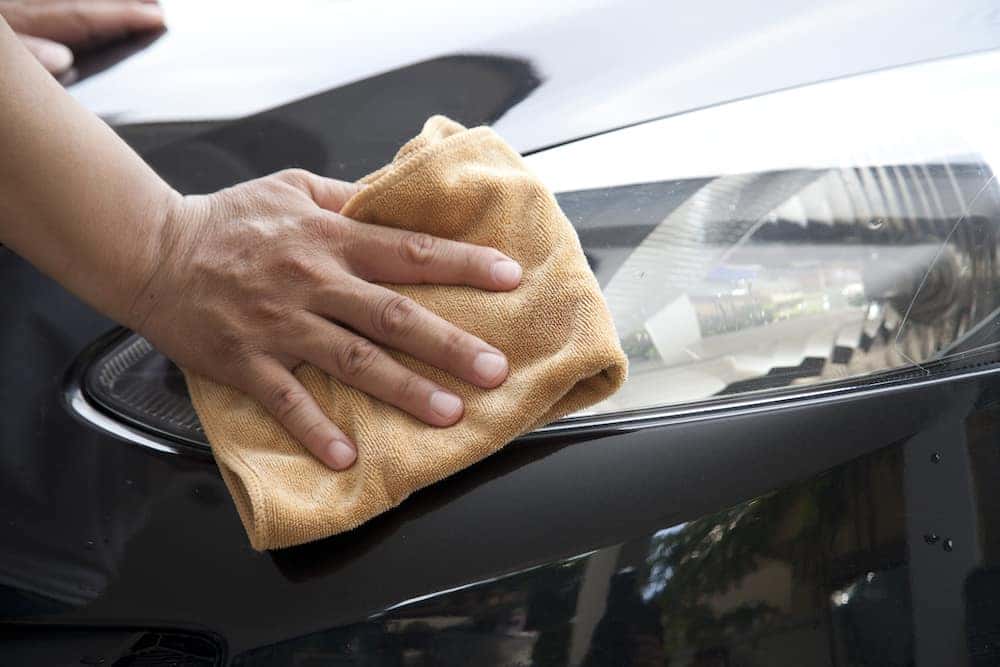 ---
Get More Car Care Tips from Tamaroff Nissan!
If you're looking for more car washing tips or any additional vehicle maintenance information, our service team is always here to help you in any way we can. You can even trust us to get your car clean and ready to get back on the road. Just take advantage of our Nissan service specials and save even more on your next visit. Contact us today to schedule an appointment near Royal Oak!
---
More From Tamaroff Nissan
The gas mileage on the 2020 Nissan Altima varies depending on the trim level, engine, and drivetrain you choose for your Farmington Hills adventures. However, the Nissan Altima mpg rating is certainly impressive, capable of achieving up to 28 city mpg and 39 highway mpg* when properly equipped. Learn more about Nissan Altimafuel economy figures, and don't…

If you're looking for a pickup truck that you can trust on Farmington Hills and Troy job sites, then the 2019 Nissan Pathfinder and its powerful towing capacity are a perfect match. Whether you choose the S, SV, SL, or Platinum configuration of this model, the Nissan Pathfinder towing capacity remains consistent across the entire lineup,…

If you're in need of a truck that has all of the power and performance features you're looking for to tackle any job, then the 2019 Nissan Frontier has got to be at the top of your list. The Nissan Frontier towing capacity can reach around 3,500 to 6,720 pounds. The capacity will surely depend…