How to Start a Nissan with Dead Key Fob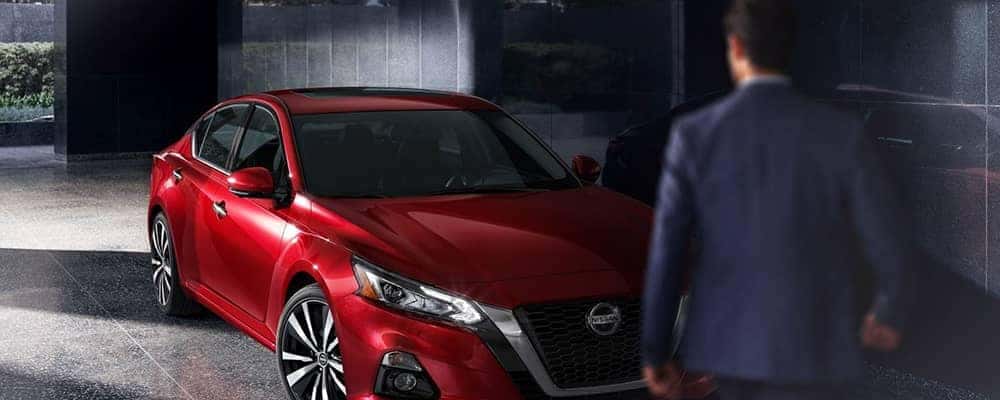 Imagine going to start your Nissan to get to work in Dearborn, run some errands, or head out to some fun evening plans near Troy, but when you try to get into or start the car nothing happens. If you're in this situation, it may be your Nissan key fob battery, and it may need to be replaced. But can you can start a Nissan with a dead key fob? The answer is yes.
Getting into Your Nissan
The first thing you'll need to do is get into your Nissan vehicle. You may need a Nissan key fob replacement, but you can still get into your car and go in the meantime.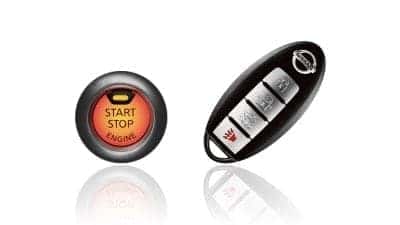 First, flip the key fob over, then push the the small release latch.
Pull out the hidden emergency key from the bottom of the fob.
Insert the key in the driver's side door and unlock it to enter.
Starting Your Nissan
Once you're in, you'll need to know how to start Nissan with dead key fob.
If your Nissan car, truck, or SUV has a key fob port, you can still put the fob in the port and tap the brake pedal or clutch as you press the START/STOP button. If your Nissan doesn't have a port, just step on the brake or clutch as you press the key fob against the START/STOP button.
Nissan Key Fob Battery Change
To avoid having to repeat these steps, you'll want to replace the battery in your Nissan smart key. To do this:
Remove the hidden key you used to get into your Nissan.
Remove the key housing and take out the old battery after taking note of the position.
Replace the CR2025 battery with a new one, making sure the negative side of the battery is facing up toward you.
Put the key fob back together, and test it to ensure it works properly.
Need More Assistance with Your Nissan Key Fob?
If you need additional help with your Nissan key fob replacement, or you're still having issues after replacing the battery, schedule an appointment with our service center in Southfield. You can also contact your local Nissan parts department near Farmington Hills to learn more about the battery you need for Nissan key fob.
More from Tamaroff Nissan
The gas mileage on the 2020 Nissan Altima varies depending on the trim level, engine, and drivetrain you choose for your Farmington Hills adventures. However, the Nissan Altima mpg rating is certainly impressive, capable of achieving up to 28 city mpg and 39 highway mpg* when properly equipped. Learn more about Nissan Altimafuel economy figures, and don't…

If you're looking for a pickup truck that you can trust on Farmington Hills and Troy job sites, then the 2019 Nissan Pathfinder and its powerful towing capacity are a perfect match. Whether you choose the S, SV, SL, or Platinum configuration of this model, the Nissan Pathfinder towing capacity remains consistent across the entire lineup,…

If you're in need of a truck that has all of the power and performance features you're looking for to tackle any job, then the 2019 Nissan Frontier has got to be at the top of your list. The Nissan Frontier towing capacity can reach around 3,500 to 6,720 pounds. The capacity will surely depend…