Nissan Versa vs. Nissan Sentra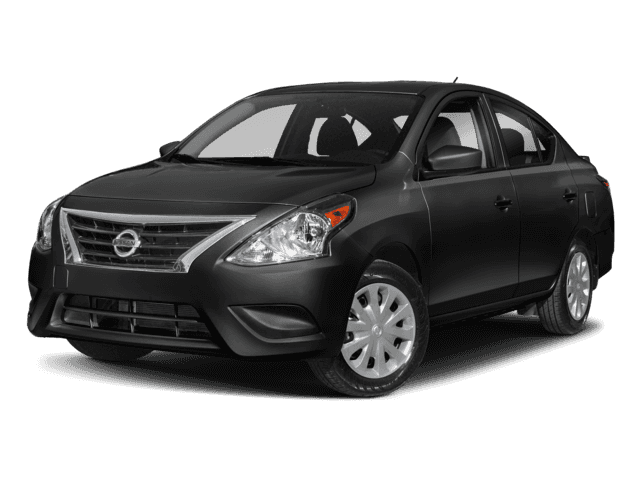 Nissan Versa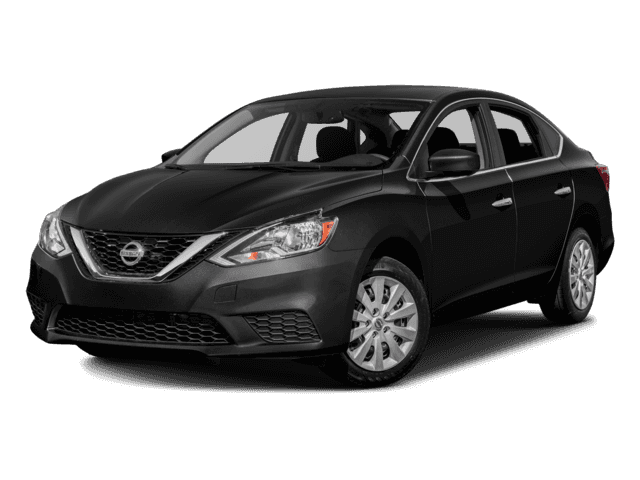 Nissan Sentra
Nissan is well known for bringing style, performance, and efficiency to its lineup, and the brand absolutely dominates the entry level. The Nissan Versa vs. Nissan Sentra is a battle to the finish, and that's because they're both incredibly capable and versatile. Both cars have great style, energized efficiency, affordable price tags, and low costs of ownership—anyone who owns one becomes a fan for life. Let's take a look at how they're alike and how they're different. Then, the choice is up to you!
Style
Let's begin with the look of these cars. Because they're part of the same family, they share some similarities when it comes to their aerodynamic silhouettes. They both show off style and charisma. Along with its sleek shape, the Versa sports chrome door handles and sophisticated grille accents that you would see on a more expensive car. A cool rear spoiler for increased aerodynamics is available, too. On the Sentra, you'll find an all-new exterior design with unique front and rear fasciae and a sporty, aggressive new grille with a honeycomb pattern. Available options include signature LED low-beam projector headlights and 17-inch alloy wheels, which elevate the impression you make on the road.
Size
When it comes to passenger and cargo space, the Sentra is the larger, more spacious choice. It's about seven inches longer and two and a half inches wider than the Versa. As a result, there is six more cubic feet of passenger volume and slightly more cargo volume. But, bear in mind that Nissan calls the Versa a "big little car" because it makes the most of its interior with a surprising amount of headroom and legroom. The Sentra is a heavier car, and it comes with a fuel tank that at a capacity of 13 gallons is two gallons larger than the Versa's 11-gallon tank. There are pros and cons to large and small vehicles, so in this category, it all depends on what you're looking for. Both the Versa and the Sentra maximize their space in a big way.
Power and Efficiency
Both the Versa and the Sentra are astoundingly efficient. The Versa's EPA-estimated fuel economy is 31 mpg city and 40 mpg highway. The Sentra's mileage estimate is right there with it, at 30 mpg city and 40 mpg highway. You truly cannot go wrong with either car in this department. When it comes to power, the Versa delivers a spunky 109 hp and 107 lb-ft of torque from its 1.6L four-cylinder engine, along with nimble, responsive handling. On the flip side, the Sentra's 1.8L four-cylinder engine puts out 130 hp and 128 lb-ft of torque, which is substantially more power.
Technology
The Versa and the Sentra are on the cutting edge of style, and so are their technological capabilities. Bluetooth® integration for your smartphone makes it a breeze to make and receive calls through your audio system and stream music, too. A USB connection port for conveniently staying charged comes standard on the Sentra and is available on the Versa. You can also opt for NissanConnect with Navigation and Mobile Apps, a Rear View Monitor, and Siri® Eyes Free on either vehicle. These technology enhancements make it easy to stay connected safely, making life simpler and more user-friendly.
2018 Nissan Versa
Safety
Speaking of safety, Nissan builds enhanced safety features into all vehicles, including front and side-impact air bags. The bodies utilize crumple zones and energy-absorbing steering columns to shield occupants when crashes occur. The 2018 Sentra is an Insurance Institute of Highway Safety's Top Safety Pick when equipped with Forward Emergency Braking. While the Versa has not received any safety awards, it has four star ratings in all categories from the National Highway Traffic Safety Administration.
Price
As you might expect, the larger, more powerful Sentra is costlier than the smaller, lighter Versa. Nissan says that the Versa is the lowest-priced brand new car in America, and with all of its features, it's an incredible value. The Versa's pricing begins at $11,990, and the loaded SL trim starts at $17,140. The Sentra starts at $16,780 and goes up to $22,170 for the SL trim that's filled with more high-end touches and features. But either way you cut it, both of these cars offer exceptional value for the price tag.
It's a Battle
Nissan Versa vs. Nissan Sentra? Well, the good news is, you can't go wrong with either choice. Both are stylish, versatile, and packed with features that are worth every dollar.  Whatever your needs may be, Tamaroff Nissan can help. We'd love to get you behind the wheel of both cars, and help you decide which one is best for you. Contact us today to get started!